Unlock Workplace Wellness: On-Site Massage in Canterbury Offices
Discover the Advantages of Office Massage for Companies in Canterbury
Call our Royal Tunbridge Wells team on 01892 311 061 for more information.
As stress management becomes increasingly important for businesses aiming to reduce staff illness and sick days, many companies in Canterbury are choosing office massage as a way to care for, motivate, and revitalise their staff. On-site massage, also known as acupressure massage, focuses on relieving tension in the body and rejuvenating individuals physically and mentally. That's why numerous companies in and around Canterbury are investing in office massage to help manage and prevent common workplace-related issues, such as aches and pains, stress, and poor posture.
Exhibitions and Marketing Teams in and around Canterbury Love Our Corporate Massage Service
Help your company stand out from the crowd in a sea of exhibition stands or create a lasting impression on potential customers as a memorable part of your marketing campaign with an on-site therapist. You can even establish and further nurture relationships with partners or employees at corporate wellness events with on-site massage, and Sense have already worked with many companies all over the UK and Ireland, including Kent, improving their brand image and helping engage both staff and customers through the wonders of massage.
Customisable Wellness Events for All Occasions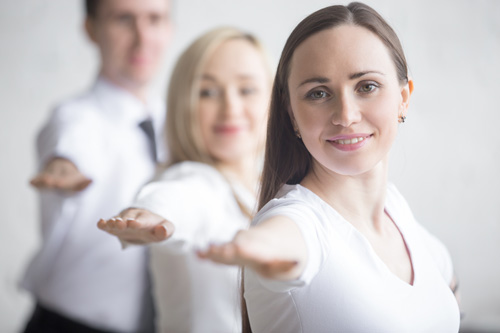 Discover the perfect wellness package for any occasion with Sense Massage. Our customisable Wellness Events cater to both corporate and private gatherings, offering a selection of treatments and classes to suit your preferences and budget. Experience the difference a dedicated wellness day can make.
In addition to providing on-site massage for corporate events, we also do massage for home and private events, including everything from evening parties to bigger occasions. We can visit your home for a pamper night in with the girls, making us a perfect addition for Hen Dos and big birthday parties. Alternatively, add massage to the biggest event in your life - your wedding! We regularly provide massage at weddings as it's a wonderful activity for guests to enjoy throughout the day, in between the photos, food and dancing.
Boost Your Business with On-Site Massage and Staff Care Programs
Investing in staff wellbeing through on-site massage services and other wellness initiatives can lead to numerous benefits for businesses. Reduced sick days, absenteeism, and staff turnover are just a few of the advantages of a regular staff care program. Experience the long-term positive effects of staff motivation and care by incorporating massage into your company's wellness strategy.
Create a thriving work environment with our office massage solutions. Speak to our experts on 01892 311 061 or request a free, instant quote. Invest in your team's well-being!
We're also available in: Whitstable, Herne Bay, Faversham, Sandwich, Ashford, Folkestone, Hythe, Dover, Deal and Margate.