Discover the Benefits of Office Massage in Bradford
Motivate your Workforce with Office Massage: Therapists in Bradford
Call our Leeds team on 0113 856 2955 for more information.
Boost employee morale with workplace massage that can relax and rejuvenate your staff. Alternatively, you can offer office massage as part of an employee retention program to keep your team motivated, healthy and happy! Book therapists for office massage in Bradford today or find out more about the treatments available on our office massage page.
Employee Wellbeing: On-site Massage for Internal Corporate Events
Keep your employees motivated and energised with on-site massage during internal corporate events. Show your appreciation for their hard work and dedication while also promoting wellness and reducing stress levels within the workplace.
Taking Care of Your Staff Makes Sense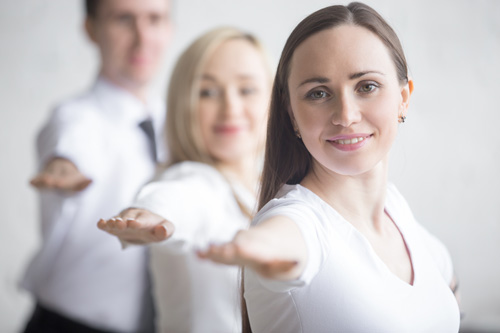 Those with their finger on the pulse of modern business know that investing in your staff is one of the best ways to make your business the best! Wellness days are a great way to give back to staff and show that you care, helping you retain their loyalty, create an awesome atmosphere within your workforce, motivate your team and even improve their mental and physical wellbeing. Taking care of your staff has never made more Sense!
Media Industry Massage: Enhancing Productivity and Well-being
Improve efficiency and well-being within the media industry by incorporating massage treatments for actors, crew members, and performers. Our on-site massage therapists help maintain a stress-free environment, boosting productivity and motivation on set.
Boost Your Business with On-Site Massage and Staff Care Programs
Investing in staff wellbeing through on-site massage services and other wellness initiatives can lead to numerous benefits for businesses. Reduced sick days, absenteeism, and staff turnover are just a few of the advantages of a regular staff care program. Experience the long-term positive effects of staff motivation and care by incorporating massage into your company's wellness strategy.
Elevate your workplace with our on-site massage offerings. Call our specialists at 0113 856 2955 or get your free, personalised quote now. Empower your employees with wellness!
We're also available in: Dudley Hill, Low Moor, Shipley, Pudsey, Baildon, Queensbury, Cleckheaton, Bingley, Yeadon and Brighouse.