Introduction
Gratitude is a powerful force that brings people together and fosters a positive working environment. At Sense Massage Therapy, we understand the importance of showing appreciation to those around us. That's why we're delighted to be involved in Thank You Day, a national event dedicated to celebrating gratitude and appreciation. This year is the third annual Thank You Day and it will be held on Sunday 2nd July. In this blog, we will explore the origins of Thank You Day, the role of Sense Massage Therapy in the celebrations, and the benefits of workplace massage.
Origins of Thank You Day
Thank You Day was established as a response to the overwhelming desire to express gratitude for the kindness and support demonstrated by individuals and communities throughout challenging times. Over the years, the event has grown in popularity, now engaging millions of people across the UK. The goals and objectives of Thank You Day are to foster an atmosphere of appreciation, promote the benefits of gratitude, and encourage people to say "thank you" more often.
The role of Sense Massage Therapy in Thank You Day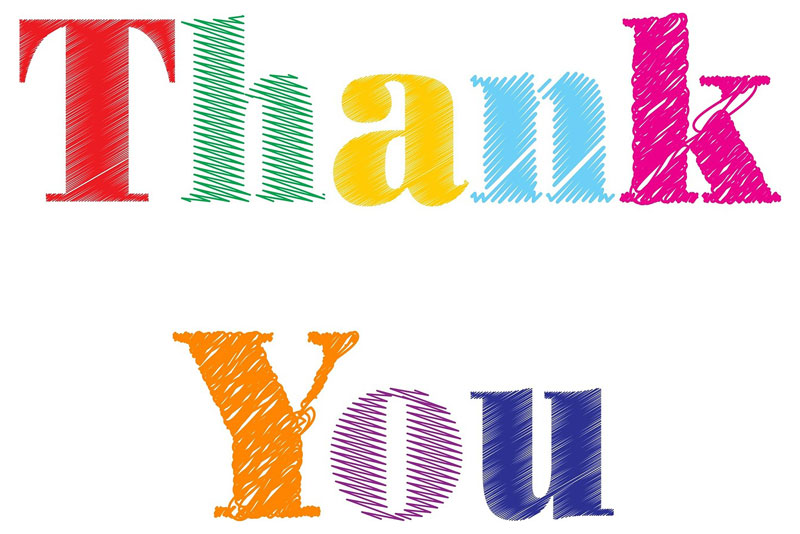 As a leading provider of office chair massage services, Sense Massage Therapy is committed to promoting employee wellness and appreciation. To support Thank You Day, we offer on-site office chair massages to participating companies, allowing employees to enjoy a moment of relaxation and rejuvenation. Additionally, we provide special offers and promotions to help make the celebrations even more memorable, just quote THANKYOU23 when making your booking.
Benefits of workplace massage
Workplace massage offers numerous benefits for employees and organisations alike. These include:
Stress reduction and improved mental health: Massage therapy can help alleviate stress and anxiety, promoting a sense of calm and well-being.
Increased productivity and morale: When employees feel appreciated and relaxed, they are more likely to be motivated and engaged in their work.
Physical benefits such as reduced muscle tension and pain relief: Office chair massages can help to alleviate common physical issues related to desk-based work, including neck and shoulder tension.
How companies, schools, and other organisations can participate
If you would like to join in the Thank You Day celebrations and partner with Sense Massage Therapy, follow these three steps:
Register for Thank You Day events through the official website (https://thankyouday.org.uk).
Contact Sense Massage Therapy to arrange on-site massages for your organisation.
Plan other activities and initiatives to show gratitude and appreciation on Thank You Day, such as handwritten thank-you notes or a team lunch.
Stories and testimonials from previous Thank You Days
The impact of Thank You Day has been felt across the nation, with countless stories of gratitude and appreciation shared by participants and organisations. From employees expressing their heartfelt thanks to colleagues and managers, to entire teams coming together to celebrate their achievements, the spirit of Thank You Day is truly inspiring. Feedback from those who have experienced our on-site massages has been overwhelmingly positive, with many highlighting the lasting benefits of this simple yet powerful gesture of appreciation.
Conclusion
Thank You Day serves as a reminder of the power of gratitude and appreciation in fostering a positive and productive working environment. By participating in the celebrations and engaging with Sense Massage Therapy, organisations can make a meaningful impact on the well-being of their employees. Let's work together to make Thank You Day a resounding success and remember to practice gratitude throughout the year.