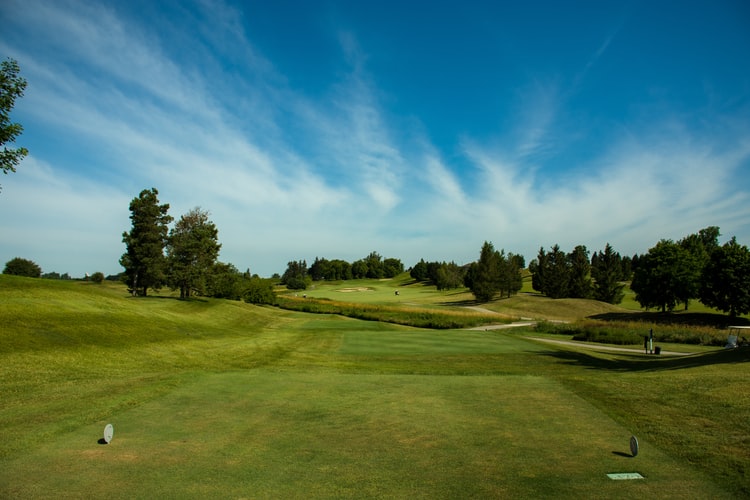 The UK has some of the finest golf resorts in the world and planning a great golf day event can be very exciting and rewarding.  Below are our top ten idea's that we have covered for a fabulous golf day!
Top 10 ideas to help your golf day go with a swing!
1. The Venue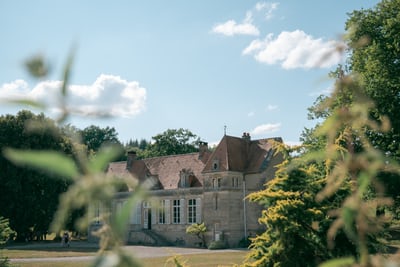 Generally, it's a good idea to ensure the venue is suitable to cover all abilities and be able to cater for some after play entertainment, dinner and award ceremonies.  
Things to consider about the venue will depend on what type of golf day you plan to hold.  Will it be a weekend function with guests staying at the hotel or a smaller affair, playing 18 holes with awards and after dinner meal?
Below are a few key things to consider when looking for your venue:
Cost of venue to meet your budget
Hotel facilities
Evening function facilities
Catering for mixed abilities
Additional Facilities – Sauna, stream room and Gym
Spa Facilities
Massage and Beauty treatments

2. Food
Planning the food.
Make sure you have a good assortment of modern canapes such as lamb belly fritters and paloise sauce or sliced goose and chestnut chipolata bites. Ensure you have a good selection of vegetarian and vegan nibbles too.  Pre-food orders will help you have correct numbers manage catering.  You will need to know how many vegan and vegetarian clients you will need to cater for.
Food is an important part in making your event an extra special occasion.   Make sure you cover the basics:
Plan the post drinks, canapes and dinner.
Work through times and where the food will be served.
Know your numbers.
Do your catering research. Hire someone that will provide a reliable and top-notch quality service.
Decide if there will be a theme of your event.
Company golf days will want to show case their brand and incorporating food ideas into preparation is a great way to do this. 
Pre-check everyone's dietary requirements.
 
3. Drinks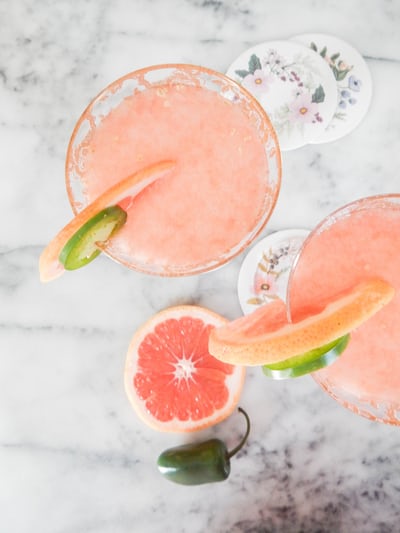 Drinking Stations - Check with the golf course if drinking stations would be permitted and these can be stocked with water, beer, wine etc.   They can be placed around the course, giving some much needed refreshments to the players.
Gin Stations - these are growing in popularity and bring in a nice touch to your day.  If you have a local distillery nearby the golf resort, it may be worth looking into hiring them for some fun, locally made gin tasting sessions.  Discover the beautiful flavours and aromas of modern gins.

4. Games 
Plan some games for the day and organise a mix of awards, such as closest to the pin, longest drive and traditional prizes for the overall winners.  If you plan to hold an awards ceremony this is a great time to give prizes for the day's activities.

5. Expert Master Class
What do golfers care about? Golf! Have a pro come in and give some expert advice with a short master class. We guarantee this will be a popular and enjoyable investment.
 
6. Relaxing On-site Chair Massage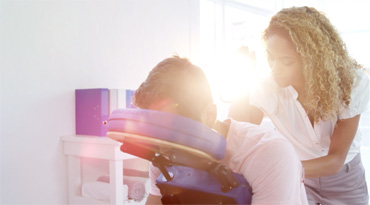 After nearly every sporting event, from cycling sportives to marathons, massage is a key element for post-event care.
Massage is wonderful for working through tired muscles after a full day on the greens and we have covered back care for golfers in more depth here. Read More ...
On-site chair massage is a great way to bring massage to the golfers at the end of the day.  Quick to set up and with treatments ranging from 10, 15 to 20 mins long everyone can have a short post massage treat to help them enjoy the rest of their evening and get ready for play the next day.
The massage is provided through the clothes on a special chair so it works really well when players are having their post-game drinks in the club house.

7. Gifts
As well as the traditional golf gifts such as golf tees, polo shirts and golf towels, try offering something unusual like golf cufflinks or a Chilly's stay-cool water bottle.  These bottles keep your water cold all the way around the course.
 
8. Reverse Raffle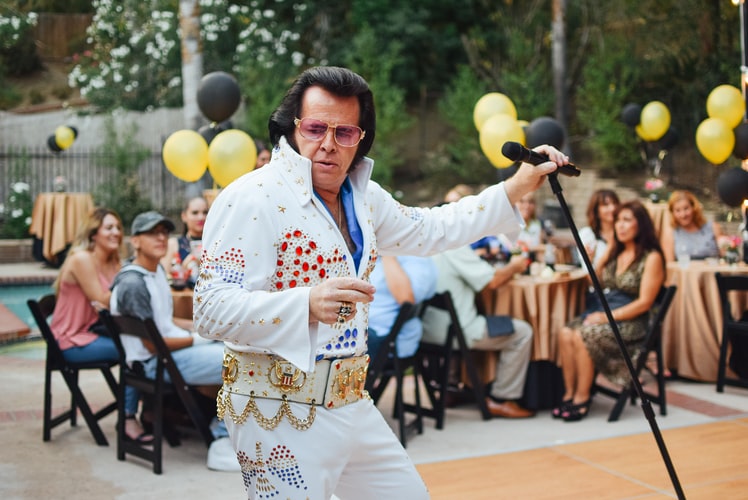 Add some fun to the day by doing a Reverse Raffle.
Everyone receives a raffle ticket when they get back to the club house.  The raffle tickets will be drawn later and the person with the chosen ticket will have to do a forfeit (i.e. dress up as Elvis and dance to 'One for the Money').
Anyone who doesn't want to do their forfeit can sell their ticket back and the next person can be drawn!
 
9. Mulligans
Players receive stickers known as Mulligans, which can be exchanged for free shots during their round of golf.  If they play a bad shot, they hand in a sticker and can take another swing.  It's great for novices. 

10. Golf Swing Simulators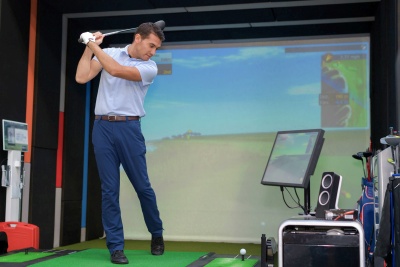 Here are the best Golf Simulators according to Rain of Shine Golf
SkyTrak Platinum Golf Simulator Studio.
OptiShot 2 Golf In A Box.
Affordable Golf Simulator Reviews.
SkyTrak HomeCourse Golf Simulator Package.
Garage Golf Simulator Reviews.
SkyTrak Golf Simulator with The Net Return Home or Pro Series Net.
Portable Outdoor Golf Simulator Reviews.
Foresight GC2 Launch Monitor Platinum Studio.

This list of ideas should keep your golf day visitors well and truly happy and buzzing after a fantastic day on the golf course.
For further information on onsite chair massage at your next golf day visit www.sensemassage.co.uk or call our team on 0800 488 0606.