What EveryBODY's Talking About

As May creeps ever closer and we're welcomed into spring with earlier dawns and blushing blossoms, you may have remembered that Mental Health Awareness Week is fast approaching. It's a reflective time of year where we're able to fully address mental health issues.
Mental health is a hugely wide-ranging issue, and since 2001 The Mental Health Foundation have covered topics on loneliness, stress, sleep, altruism, relationships, alcohol and friendship. However, the theme for this year is body image and will run from Monday 13thto Sunday 19thMay 2019. It will be primarily focusing on how and why the way we feel about our bodies can impact our mental health, and what we can do to improve our mind-sets.
Body Burdens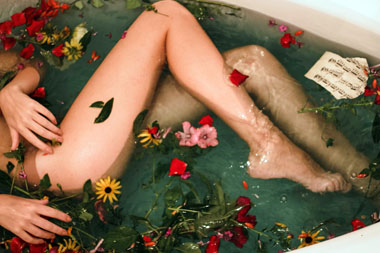 Standards of beauty are changing for men and women, and it's becoming increasingly important to open up about your mental health and accept yourself for who you are. However, for hundreds of years women have been striving to achieve the expected perfect body type, no matter the cost. From crippling corsets to androgynous aesthetics, we've tried it all. Just take a look at this video on how the 'perfect female body type' has changed throughout history. With the epitome of standard beauty changing every decade, it can be hard to keep up, and this can take a toll on your body and mind.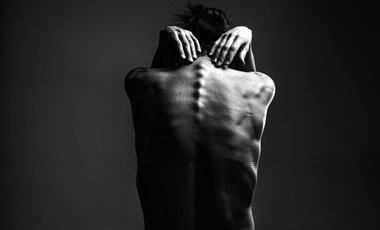 Though this by no means applies to only women. Men's body ideals have also changed vastly over the last century, and in a Psychology Today survey, men would reportedly 'overestimate the importance that women [placed] on certain male physical characteristics' (Pertschuk and Trisdorfer). All participants in this study ultimately favoured personality over looks, with humour and intelligence topping the charts. Despite this, our perceptions of the ideal body that we should be achieving is still perpetuated in numerous aspects of our life. We are constantly presented with unrealistic examples of desirability in the media, which not only sparks insecurities in our own skin, but can lead to conditions like anorexia, bulimia or depression.
This unhealthy preoccupation with changing our bodies is further illustrated through the top Google trends over the past 12 months, with 'weight loss' and 'keto weight loss pills' spiking rapidly at intervals through the year. For the US, 'keto' based foods were among the top five of all searched recipes in 2018, which shows our fixation with dieting and trying to attain unhealthy and unrealistic body goals.
Thankfully, societal perceptions about the 'perfect body' are broadening, and it is becoming easier to talk openly about your personal struggles. We are working with a movement of body positivity, founded by Connie Sobczak and Elizabeth Scott, two women who had a shared passion to create a constructive and encouraging community where people 'focus on the things in life that really matter', not just how they look. They aimed to inspire the next generation to break away from suffocating societal messages and to freely love their bodies, which we believe is a brilliant step forward.
Settling into Your Skin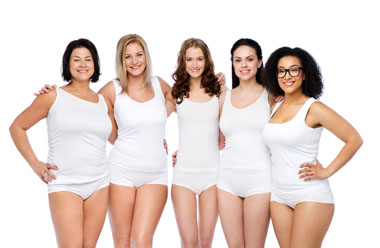 So, where to start? Changing your outlook towards your body is a rather daunting task, especially if you're already dealing with any physical problems. The first step is to be mindful of what you already have. What three things do you love about yourself? Do you have a dazzling smile? Broad shoulders? Beautiful eyes? Strong arms? We all have our own unique lovable qualities, and if you genuinely can't think of anything, ask a friend. I guarantee you they'll notice a few things you may have overlooked.
Then, work on making yourself feel better. If you're achy, take a relaxing bath and soak away the stress, or book in a massage to work out some of those knots. Improve your wellbeing with some essential oils (for example lavender to reduce your heart rate, lemon to lift your mood, or tea-tree to boost your immune system) or treat yourself to a facial/body moisturiser – your skin will thank you for it! Stretch out your muscles and ease any back pain you may have with these simple yoga poses, or practice mindfulness so that you feel more aware of your body. Get enough sleep! Try to set aside a little extra time to wind down before bed with a book you enjoy or by talking to your friends and family…and prioritise your sleep. This will impact your overall health and will help to fully replenish your energy stores for the day ahead, so try to establish a routine if you can.
Just following these few simple steps will help you to feel significantly better, both physically and mentally. Just allow yourself to switch off, reset and settle into your skin.
Let's Get Physique-al
Feeling good in yourself is not purely about self-love. Accepting and appreciating yourself is a vital part of your overall body image and good mental health. Here are a few practical steps that you may find helpful:
Fill your body with goodness. Vary your meals with nutritional foods, savour each bite, eat mindfully and don't forget to treat yourself! You don't need to deprive yourself of food to keep a healthy lifestyle. Simply re-sensitise your taste buds with an assortment of healthy foods that your body will love you for. These could include oily fishes, colourful fruit and veg (choose ripe, seasonal produce), and natural honeys.
Drink lots of water! Water is an essential part of your body's wellbeing, and if you don't drink enough – especially on a hot or dry day – you'll become dehydrated very quickly. This can lead to exhaustion, dizziness, disorientation and physical pain in your body. Why not jazz up your usual beverage with some lemon and cucumbers?
Try to build some exercise into your life. It will kick-start endorphins, boost your energy and keep your heart, brain, bones and joints working so you feel great all the time. By choosing an activity that you love, you'll hardly consider it as exercise at all – all while reducing your stress levels and beating fatigue.
Get a bit of sun! Spending time outdoors is wonderfully calming and is shown to significantly increase your mood, with 'nature' being something that doctors are now prescribing to their patients. Meanwhile, the Vitamin D from the sun aids the cells in your gut to absorb calcium and phosphorus, which helps to keep your bones strong. This is just one of the many benefits that Vitamin D has, though you still need to use UV protection!
If there's always something you wanted to do, grab life by the horns and DO IT! It's never too late to start something…I'll point you to the wise Chinese proverb: 'The best time to plant a tree was 20 years ago. The second best time is now.' So figure out what you want to do and go plant your tree!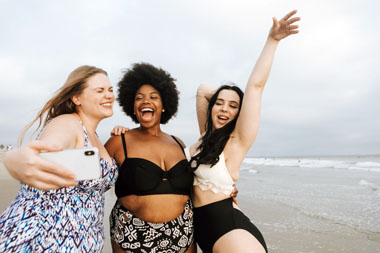 There are a whole host of activities going on throughout Mental Health Awareness Week, so why don't you check out what's in your area! Everything will be running between Monday 13thand Sunday 19thMay 2019 and there's so much to get involved with, such as:
Football Matches
Sponsored Walks
Wild Swimming
Skydiving
Wellbeing Days
Student focused activities
Mental Health Talks/Exhibitions
Creative Events e.g. crafts
Music and Performance Events
Bake sales and CAKE decorating!
If none of these take your fancy, why not try to organise something amongst your friends, family or colleagues? We have numerous wellness day ideas on our Sense Blog (from staff socials to scribbling away your stress), so do take a look at some of our other articles.
Just TALK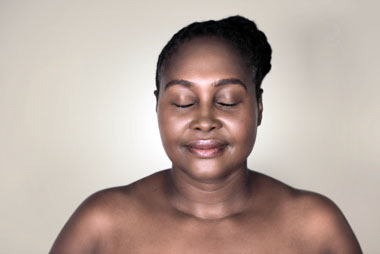 Opening up about mental health helps people to connect with one another, and we here at Sense think that this is extremely important. Simply understanding and acknowledging that you are not alone in your struggles is a huge step forward. 1 in 4 people will suffer with a mental health disorder in their lifetime, with around 450 million people currently affected by a specific condition. However, everybody can feel stressed, anxious, unhappy, vulnerable, inadequate and alone at times. We're striving to normalise conversations about mental health, because that's exactly what it is. Normal. We want to focus on not only improving people's mental health in general, but also helping to reduce the taboo of these discussions in the workplace.

Long story short…you are already perfect. Everybody's body is perfect. Ultimately, there are many ways to positively influence your body image, and you'll be surprised at how much of a difference this will make in your day to day life. If you feel good on the inside it will reflect in your workplace productivity, self-confidence and overall happiness.
So why not start up a conversation in your workplace? You can get a green ribbon pin badge here and proudly wear the international sign for mental health awareness in May. The good news is that it'll last, so you can wear it every year for Mental Health Awareness Week.
By talking about body positivity, we can start to shift thoughts about what 'feeling good' entails; focusing on the enjoyment of exercise, it's numerous benefits, the peace you can find in looking after yourself, all of the wonderful things that our bodies can actually achieve, and the fantastic progress we're making as a society. Our bodies don't define us, and although it's great to love what you look like, there's so much more to it. Now, get out there, spread the word and love your body!