Corporate Massage in Wood Green
Office massage and on-site therapies for your staff in Wood Green
Office massage is becoming one of the most sought-after solutions to workplace stress, since it not only relieves tension but offers a great incentive for staff too. Massage makes employees feel valued and cared for - and our therapists located near Wood Green care too! During the sessions, our Sense therapists are always happy to tailor massages to the individual, so that each and every one of your staff members gets the most out of their treatment. Our therapists based near Wood Green strive to give your staff and those within other local companies the best experience possible, so that our efforts also reflect the care you show for your staff by treating them to an office massage.
Make Waves with Massage: Massage and Marketing Promotions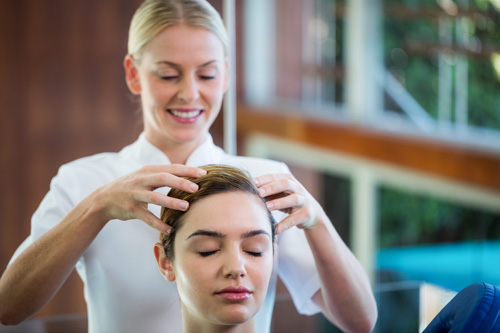 Marketing your brand well in the modern age can be incredibly powerful, and offering massage as part of your next promotion is a great way to promote yourself as a company that cares for its customers. Corporate massage is also a great way to intrigue customers and get them to engage with your marketing efforts, helping you gain that initial interest and create a brand relationship that will last. Many companies also use corporate massage at other corporate events to nurture relationships with existing clients, partners or even staff, giving something back and creating a more meaningful business connection.
On-Site Massage for Weddings and Special Occasions
When it comes to your special day, you'll certainly want to entertain your guests in between the photos and food, and massage is one of the wonderful ways you can treat them! With foot reflexology to soothe those souls in heels, hand reflexology for those who want to be pampered but stay looking pristine, and soothing shoulder rubs and acupressure back massage for those that want to totally relax - there really is something for everybody.
It Makes Sense To Care
At Sense, we're proud of our friendly but professional approach, taking care to always ensure we deliver a reliable service. With our attentive customer service team on hand whenever you need us, you'll feel looked after from start to finish, and can advise you on the perfect massage solution for your event - big or small!
Want to find out more about what we can do for you? Speak with one of our team members today, check out our prices or click here for a free online quote.
We're also available in: Palmers Green, Tottenham, White Hart Lane, Finsbury Park, Oakwood, Osidge, Seven Sisters Road, Finchley Central, Highbury and Islington and Highbury.