Office Massage in Paddington
Office massage and on-site therapies for your staff in Paddington
Office massage is becoming one of the most sought-after solutions to workplace stress, since it not only relieves tension but offers a great incentive for staff too. Massage makes employees feel valued and cared for - and our therapists located near Paddington care too! During the sessions, our Sense therapists are always happy to tailor massages to the individual, so that each and every one of your staff members gets the most out of their treatment. Our therapists based near Paddington strive to give your staff and those within other local companies the best experience possible, so that our efforts also reflect the care you show for your staff by treating them to an office massage.
Corporate Massage: Making Your Next Work Event Memorable
Want to add a personal touch to your next corporate event? Hire one of our corporate massage therapists! Whether you are putting on an event for staff, partners or customers, there's no better way to take care of your guests than with a personalised treatment. Offer your guests a back, neck and shoulder massage, a reflexology hand massage or a beautiful Indian head massage, and allow them to be whisked away into a land of blissful relaxation - it will certainly make your event one they won't forget!
Wellness Classes Are Always a Winner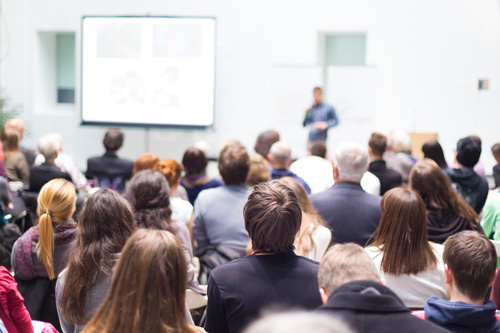 Looking for an activity for your event that's a little different? We offer a range of wellbeing services alongside our full selection of massage options, including wellness classes such as mindfulness and yoga. These are often a great addition to staff training days, helping enhance employee engagement in the training day as well as giving a special bonus to workers.
Lights, Camera, Massage! On-Set Massage for Film, TV and Other Media
All filming sets can be hectic at times, and we've worked with all kinds of media groups in and around Paddington, helping keep the team and cast motivated and the atmosphere positive - and we can do the same for you! In addition to media sets and stages, our on-site massage therapists also work on a number of other more unusual settings, including local events, festivals, golf days and even weddings, bringing something different to each but always making sure everyone has a wonderful time.
Interested? Check out our prices or get a free instant quote sent straight to your inbox now, or if you prefer, speak to one of our team members to see which of our services might be right for you. For more health related information, you can also check out our blog where we regularly post useful tips on stress management, wellbeing and health related topics.
We're also available in: Hyde Park, Warwick Avenue, City of Westminster, Maida Hill, High Street Kensington, Kensington, Notting Hill, Abbey Road, Marble Arch and Mayfair.