Office Massage in Old Ford
Office Massage in Old Ford and Managing Workplace Stress
Office massage is great for managing stress in the workplace, offering your staff in Old Ford time to relax and ease away muscular as well as emotional tension. Offering on site massage as a yearly, quarterly or monthly bonus for staff can also help manage stress levels long term by raising morale and keeping the team motivated, giving them a regular treat to look forward to. We've found regular workplace massage has been particularly helpful in highly-pressurised industries, and we've already helped many companies based in and around Old Ford in these stressful niches such as sales, teaching, finance and many more.
Corporate Massage Can Help You Beat Your Competitors
Want to stand out from your competitors? On-site massage could give your marketing promotions the edge they need. Massage brings people together, and whether you utilise it for making that initial connection with your customers, or at internal or external corporate events, a relaxing treatment with one of our therapists will certainly leave a great impression - and leave customers, partners or staff feeling wonderful too!
Offering Bespoke Wellness Day Packages, Unlike Anyone Else in Our Industry
Instead of your regular team-building events for your staff, why not offer them something a little different? Sense Massage Therapy provide bespoke Wellness Day packages, that can include a range of massage treatments, as well as health-oriented classes such as mindfulness and yoga. We create each Wellness Package with your budget and needs in mind, so you and your staff can have the perfect day at the perfect price.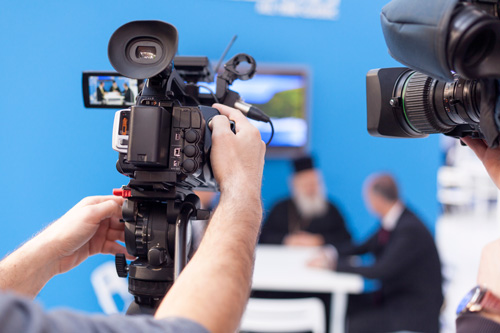 In addition to on-site and events massage, Sense Massage Therapy also works with those in the media industry, providing massage treatments to those on set, from the actors, their crew and the editing team to the backstage crew at music performances and the performers themselves. Massage keeps everybody motivated, happy and relaxed within what can be a very hectic and stressful atmosphere, and helps make everybody more driven to get things done.
The Nation's Experts in On-Site Massage
Sense Massage Therapy is one of the oldest and most experienced on-site massage supplier in the UK, and it's this that sets us apart from the rest. Unlike other massage companies, you'll receive a dedicated account manager who will guide you through each stage of your on-site massage booking, and will be on call throughout your session to ensure everything goes smoothly. With Sense, you can can trust that you'll get a reliable, professional service every time.
So, if you're interested, view our prices or speak to our team or get a free no-obligation quote from our website today - what have you got to lose? We're here to help you, we don't hard sell because we love what we do, and we hope you will too!
We're also available in: Mile End, Stratford, Victoria Park, Hackney, Tower Hamlets, Canning Town, Stepney, Whitechapel, Shoreditch and Stepney Green.