Corporate Massage in Winton
Office Based Massage for Companies in Winton
Forward thinking companies in and around Winton are opting for office massage to help motivate, incentivise, revitalise and retain hardworking staff - and you could be too! Our massage therapists located in and around Winton offer a range of treatment options, from hand and foot reflexology, Indian head massage, on-site chair massage and more, there's an option to suit everyone.
Engage Your Customers with Corporate Massage
When it comes to exhibitions and marketing promotions, it's important to stand out so that you make a lasting impression on potential customers. Massage helps engage people of all ages, and treatments are an exciting and unusual activity that never ceases to draw on people's curiosity. Companies all over the UK use Sense to enhance their corporate events and promotions, using massage to open doors in ways many never thought possible.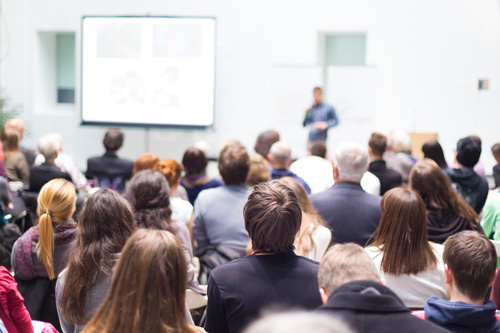 Wellness Days are another great way to treat your staff, hosting an entire day of treats focussed around your staff's health and wellbeing. Alongside our on-site massage treatments, Sense also offer instructor-lead classes tailored for these sorts of events, such as mindfulness and yoga, which you can combine with some of our other wellness day ideas that we posted on our blog here.
In addition to on-site and events massage, Sense Massage Therapy also works with those in the media industry, providing massage treatments to those on set, from the actors, their crew and the editing team to the backstage crew at music performances and the performers themselves. Massage keeps everybody motivated, happy and relaxed within what can be a very hectic and stressful atmosphere, and helps make everybody more driven to get things done.
Trust in Sense Massage For a Reliable Service
Our team at Sense Massage have been providing on-site treatments since 2000, and we have hundreds of trained therapists based all around the UK, with many based near Winton, ready to make your next event a huge hit! With our comprehensive experience organising on-site massage for all events, big or small, you could say we're the McDonalds of massage: you can trust in Sense to deliver a perfect service every time.
So, what have you got to lose? See our prices now or get your free online quote today. If you prefer, have a chat with one of our team members about how we can help you. You can also check out our blog for regular health tips and information, or try our free online stress test to see if you need a massage yourself!
We're also available in: Bournemouth, Westbourne, Moordown, Holdenhurst, Boscombe, Pokesdown, Wallisdown, Kinson, Southbourne and Wick.