On-Site Massage in St Pancras
On-site Massage in St Pancras
Looking for on-site massage in St Pancras? You've come to the right place. We have a large number of therapists available in your area ready to provide on-site therapy for whatever occasion you require. From office massage to corporate events, indulge your staff, guests, customers or partners in a relaxing escape from the modern world with a rejuvenating and revitalising treatment. Choose from a number of therapies including reflexology of the hands or feet, Indian head massage or an all-encompassing back, neck and shoulder chair massage.
Corporate Massage: Making Your Next Business Event Special
Spark interest and intrigue at your next corporate event by treating guests to an on-site massage treatment. Whether you are looking to nurture business relationships with clients, company partners or staff, or to find new ways to engage and start that initial conversation with potential clients, Sense Massage never fails to leave guests happy! Utilise us for your next marketing promotion or in-house event, and be sure to make your event one that they won't forget!
Wellness Classes Are Always a Winner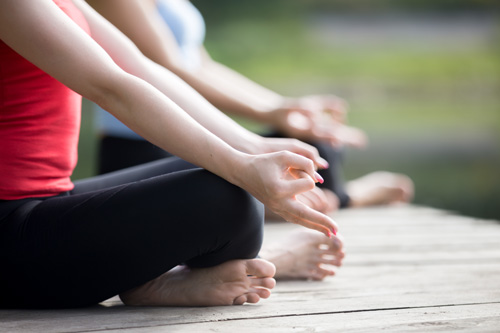 Looking for an activity for your event that's a little different? We offer a range of wellbeing services alongside our full selection of massage options, including wellness classes such as mindfulness and yoga. These are often a great addition to staff training days, helping enhance employee engagement in the training day as well as giving a special bonus to workers.
Add a De-Stress Station to Any Event or Venue, from Golf Days to Fundraisers
On-site massage is a great addition to pretty much any event, and our therapists have worked at all sorts! Setting up de-stress stations at fundraisers, on golf days, at festivals, on film sets and at many other types of events and venues, we help to bring something different to the day and keep faces smiling and shoulders relaxed.
End-to-end Massage Events Service
Sense is proud to provide therapists all across the UK and Ireland, to events both big and small, and regularly work in and around St Pancras and across Greater London. Our vast workforce are also trained in a variety of treatments, so you can always have the perfect therapy for your event. With our professional organisers to guide you through it from start to finish, you'll see why each of our customers come back again and again.
So call us today and talk with a member of our team, or get a free instant quote here. We can't wait to work with you!
We're also available in: Somers Town, Camden Lock, Marylebone, Camden Town, Abbey Road, Mayfair, Soho, Oxford Circus, Marble Arch and Park Lane.