Desk Massage in Southbourne
Office Massage in Southbourne: Managing stress in your workforce
Office massage is not only great for managing stress within your workforce, but it is excellent for staff retention, as it's a bonus that makes staff feel valued. Depending on your budget you can even get staff to contribute to their massage, offering a subsidised massage which is still a wonderful treat for your employees.
Engage Customers at Your Next Event with Corporate Massage
On-site massage is also a great way to create a lasting impression with customers, as well as helping your business or marketing promotions stand out. Engage the people of Southbourne in a way they've never experienced before by having a Sense therapist providing corporate massage at your event, or you can also utilise our corporate massage options for internal corporate events such as staff wellbeing days.
Wellness Days are another great way to treat your staff, hosting an entire day of treats focussed around your staff's health and wellbeing. Alongside our on-site massage treatments, Sense also offer instructor-lead classes tailored for these sorts of events, such as mindfulness and yoga, which you can combine with some of our other wellness day ideas that we posted on our blog here.
Lights, Camera, Massage! On-Set Massage for Film, TV and Other Media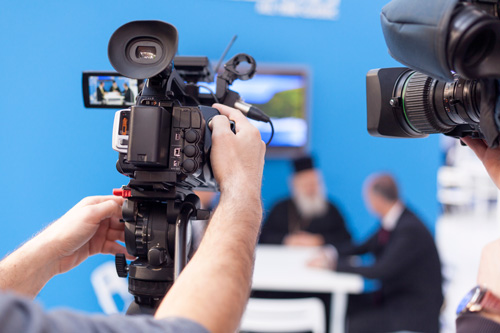 All filming sets can be hectic at times, and we've worked with all kinds of media groups in and around Southbourne, helping keep the team and cast motivated and the atmosphere positive - and we can do the same for you! In addition to media sets and stages, our on-site massage therapists also work on a number of other more unusual settings, including local events, festivals, golf days and even weddings, bringing something different to each but always making sure everyone has a wonderful time.
The Nation's Experts in On-Site Massage
Sense Massage Therapy is one of the oldest and most experienced on-site massage supplier in the UK, and it's this that sets us apart from the rest. Unlike other massage companies, you'll receive a dedicated account manager who will guide you through each stage of your on-site massage booking, and will be on call throughout your session to ensure everything goes smoothly. With Sense, you can can trust that you'll get a reliable, professional service every time.
So call us today and talk with a member of our team, or get a free instant quote here. We can't wait to work with you!
We're also available in: Wick, Boscombe, Pokesdown, Holdenhurst, Christchurch, Bournemouth, Winton, Moordown, Westbourne and Wallisdown.