On-Site Massage in Highbury
Office Massage in Highbury and Managing Workplace Stress
Office massage is great for managing stress in the workplace, offering your staff in Highbury time to relax and ease away muscular as well as emotional tension. Offering on site massage as a yearly, quarterly or monthly bonus for staff can also help manage stress levels long term by raising morale and keeping the team motivated, giving them a regular treat to look forward to. We've found regular workplace massage has been particularly helpful in highly-pressurised industries, and we've already helped many companies based in and around Highbury in these stressful niches such as sales, teaching, finance and many more.
Corporate Massage: Making Your Next Business Event Special
Spark interest and intrigue at your next corporate event by treating guests to an on-site massage treatment. Whether you are looking to nurture business relationships with clients, company partners or staff, or to find new ways to engage and start that initial conversation with potential clients, Sense Massage never fails to leave guests happy! Utilise us for your next marketing promotion or in-house event, and be sure to make your event one that they won't forget!
Wellness Days for the Workplace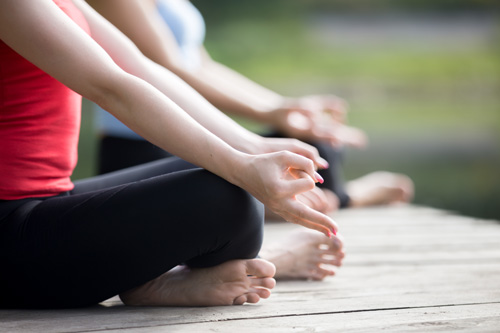 If your company provides staff fun days or team-building events, then why not consider holding a wellness day for your next event? Wellness Days are a great way to show your staff that you care about their wellbeing, and can give them chance to reground during busy season or as a treat at the end of one. From on-site massage to suit every taste, to classes such as mindfulness, meditation and yoga, allow your team to unwind and recharge, ready for the next working day!
On-Site Massage for Weddings and Hen Nights in Highbury
Make your wedding or hen night the event of the year with massages to indulge your guests and make the fondest of memories! Make us part of your girly evening combined with party food, prosecco, and other pampering activities, for a night that you and your ladies will never forget. Alternatively, let us take care of your wedding guests in between the nibbles, and treat them to a soothing shoulder rub or holistic hand massage, ready and loosened up to dance the night away!
If You Don't Love Us, Get Your Money Back
Sense Massage Therapy have been providing chair massage and other massage treatments throughout the UK since 2000, and it's our outstanding service that means that we will continue to be trusted again and again. We're so confident that you'll love our therapists and our service, we even offer a 100% Money-Back Guarantee - which we're proud to say no one has ever wanted to redeem!
Interested in hiring us for your event or offices? Find out more about the treatments we offer on our services page, or speak to one of our team members who can also take you through the best options to suit your needs and budget.
We're also available in: Highbury and Islington, Seven Sisters Road, Finsbury Park, Highgate Wood, Highgate, Smithfield, Angel, Old Street, Ladbroke Grove and Kensal Town.