Desk Massage in Cameley
Nurture Your Staff with Office Massage
Taking care of your staff is key to staff retention, and workplace massage is an extremely cost-effective and wonderful way to nurture long-lasting relationships with your employees. Our Sense therapists based in and around Cameley are qualified in a number of therapies including reflexology (hand and foot massage), Indian head massage and indulgent on-site chair massage.
Corporate Massage: A Range of Treatments for Your Next Corporate Event
Why not liven up your next corporate event and treat your employees or partners to an indulgent massage treatment? We offer a range of on-site treatments including chair massage, reflexology and Indian head massage, all of which are flexible treatments which can be provided in any setting. Sense provide corporate massage for big or small events, indoors and outdoors, and for a wide range of industries - so why not give us a try? Corporate massage is cheaper than you think, and makes a great impression that your guests will never forget.
Wellness Days for the Workplace
If your company provides staff fun days or team-building events, then why not consider holding a wellness day for your next event? Wellness Days are a great way to show your staff that you care about their wellbeing, and can give them chance to reground during busy season or as a treat at the end of one. From on-site massage to suit every taste, to classes such as mindfulness, meditation and yoga, allow your team to unwind and recharge, ready for the next working day!
Add a De-Stress Station to Any Event or Venue, from Golf Days to Fundraisers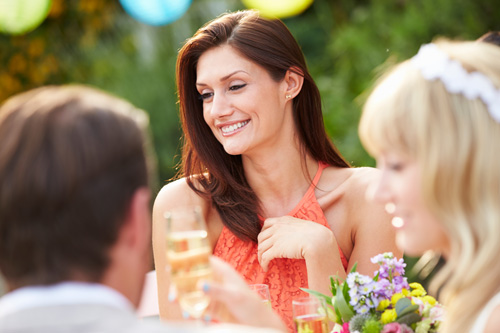 On-site massage is a great addition to pretty much any event, and our therapists have worked at all sorts! Setting up de-stress stations at fundraisers, on golf days, at festivals, on film sets and at many other types of events and venues, we help to bring something different to the day and keep faces smiling and shoulders relaxed.
Sense Makes Massage Simple: No Stress, No Fuss
Sense Massage Therapy is one of the most long-standing and therefore experienced massage company in the UK, and it's our expert knowledge of the industry that mean you can totally relax with us at the helm. With hundreds of therapists based in Bristol Avon, we're sure to have the ideal treatment for your office, party or event, and once you've picked your perfect package we'll get it sorted. Simple.
So, if you're interested, view our prices or speak to our team or get a free no-obligation quote from our website today - what have you got to lose? We're here to help you, we don't hard sell because we love what we do, and we hope you will too!
We're also available in: Belluton, Bishop Sutton, Chelwood, Knowle, Brislington, Bishopsworth, Bristol, Cotham, Clifton and Stapleton.