Massage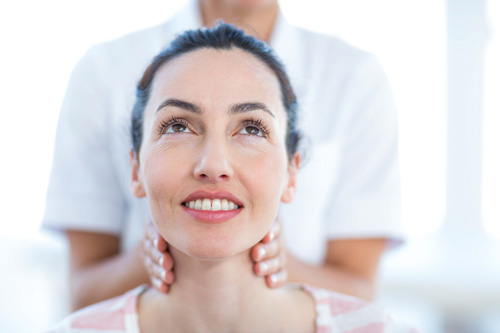 It can be mind boggling sometimes just to work through and choose from the many different types of massages available, so to make life simple we have put just a few of the most common type of massages treatments available. Picking a massage for your mum is a lovely gesture, and can show how well you know her.
Massage is a very personal gift, and shows care and consideration for wellbeing and overall wellness, so gifting a massage for Mother's Day is always a winner since you are offering her the time to put her feet up and truly relax! 
Swedish Massage: typically, a full body massage will be given with the use of oils, normally a carrier oil such as almond or grapeseed oil. Long strokes, rolling and kneading movement will be applied and the treatment is very relaxing and calming.
Aromatherapy Massage:  the use of aromatherapy oils will be used to enhance this massage treatment.  The specific oils are chosen to suit each person and have a range of therapeutic properties.
Seated On-Site Massage: the treatment is provided in a special end chair to allow the utmost comfort. No oils or creams are used and the massage is given through the clothes.  This can be an excellent choice for individuals who are shy or body conscious.
Hot Stone Massage: Hot smooth stones will expertly be applied to the body to work deeply into muscle tissue.  Again, another very relaxing massage where oil is also applied to allow the stone to glide over the skin.
Flowers
It is estimated that 260 million pounds will be spent on flowers this Mothering Sunday and it's with good reason.  Most women, (and men for that matter), love flowers, and the thoughtful gesture that they offer.  Whether it's wild flowers in a beautiful spring field or a fabulous bouquet or a home-grown plant pot of spring daffodils, they will all bring a big smile to your mum 's face. You could also treat grandma or another lady in your life, who you may want to show how much they are loved.  
Jewellery
What says "thank you for all you do" better than a beautiful piece of jewellery. Bespoke Mother's Day jewellery can really be a special gift to delight your mum on the 11thMarch.  From lockets to pendants, many stores offer special discounts or promotional offers so keep an out out or search online to find just what you are looking for.
Framed Photo
To pull at the heart strings (and for just a small amount of time and very little money), putting together a framed photo can be an extraordinary personal gift. Find a lovely family photo or maybe even one of your beloved family pet! The photo can be printed off at many high street stores such as Boots to make sure you get the best quality print for the chosen frame. Spending a little time and effort can really bring a tear to the eye with this gift.
Afternoon Tea
Booking out afternoon tea at a lovely local tea room - or for something a little more extravagant, at a country hall - will be a real winner with mums up and down the country. Check that they provide gift certificates and enjoy an afternoon out with mum! 
Family Tree
Mums are all about the family so what could be nicer than putting together the family tree to show her. There are some lovely gifts shaped as trees where the nearest and dearest of family members can be listed on 12 personalised hearts for a very reasonable price. If you feel you want to delve a little deeper you can make amazing family tree discoveries on MyHeritage.com and find long lost connections and look back at generations past. Here are some great ideas from Amazon.
Spa Visit
Why not pay for mum (and maybe you too) to go and have a spa day?  Mums and daughters can make this a special day and spend some real quality time together.  Most spa's will already have days planned out, but for further inspiration you could start the day with a relaxing yoga class, followed by a swim, sauna and steam, with lunch by the pool. In the afternoon book in for manicures or pedicures to soothe those nail ailments, finishing with a mud mask - and don't forget to take a photo!
Or what can be even nicer (and even better if you're a bit tight on budget) is planning a spa day in for you to share. You could even invite your friends and their mums for a little pamper party, with some nibbles, prosecco, face masks and nail polish to get all slammed and gorgeous. Guys too! You're mum will appreciate the effort and you and your lads can enjoy an amusing evening together experiencing your first girly guys night in. 
Baked Goodies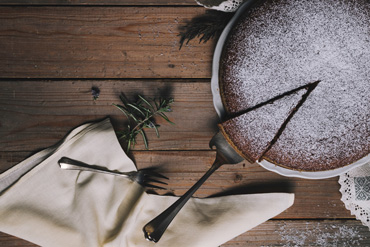 Spend a couple of hours filling the kitchen with the wonderful smell of baking.  Knock up a batch of chewy, chocolate chip cookies or some delicious gooey brownies and try to make time to enjoy them together with a lovely cuppa.  If your tight for time, purchase a personalised cake from one of the local high street stores.
Collectables
Add to her favourite collection of thimbles, plates, ornaments or antiques to let mum know just how much you care.  Or if she doesn't have a collection why not get one started this year.  Get inspiration from areas she likes such as gardening or feeding the birds and you can start from there.
Sunday Lunch Together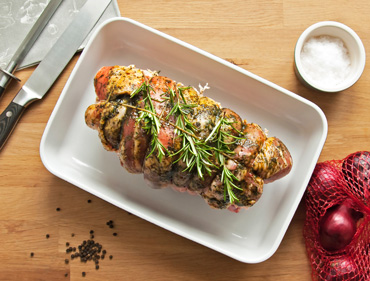 Mums just love being with their family so what could be nicer than a Sunday lunch with all the family together on this special day - and one that she doesn't have to cook!  If you plan on heading out to your favourite restaurant make sure to book up early, or if you plan to cook at home send out the invitations in advance to all the family to make sure everybody has plenty of time so they can definitely make the lunch.  At the end of the meal why not go around the table and say what you love about your mum and how she has enriched each persons' life.
However you show your love and appreciation for your mum, we are sure your mum will be so happy just to spend a little time with those that she loves.