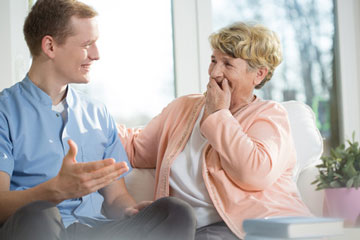 We recently heard about a campaign called Share The Love being run by Fairfield Care to combat loneliness.
As we approach Valentine's Day, a time all about love, we are asking you to think about someone that's close to you.  Someone that lives alone and might be feeling lonely. It might be a family member, friend or neighbour.
The #ShareTheLove campaign is all about taking someone, who might be feeling lonely, for afternoon tea? It's so simple and could make a huge difference to someone's life.
We think this campaign is such a caring idea that we are extending the idea throughout the whole month of February. So why not take a friend, family member or someone who might be feeling lonely out for afternoon tea?
Tell us about your experience using the Contact Us section of the web site.
The winning story will receive £20 and be posted here on our blog.
Entries close on Monday 6th March 2017.